Actualités>
The transparency requirements of the Disclosure Regulation for portfolio management companies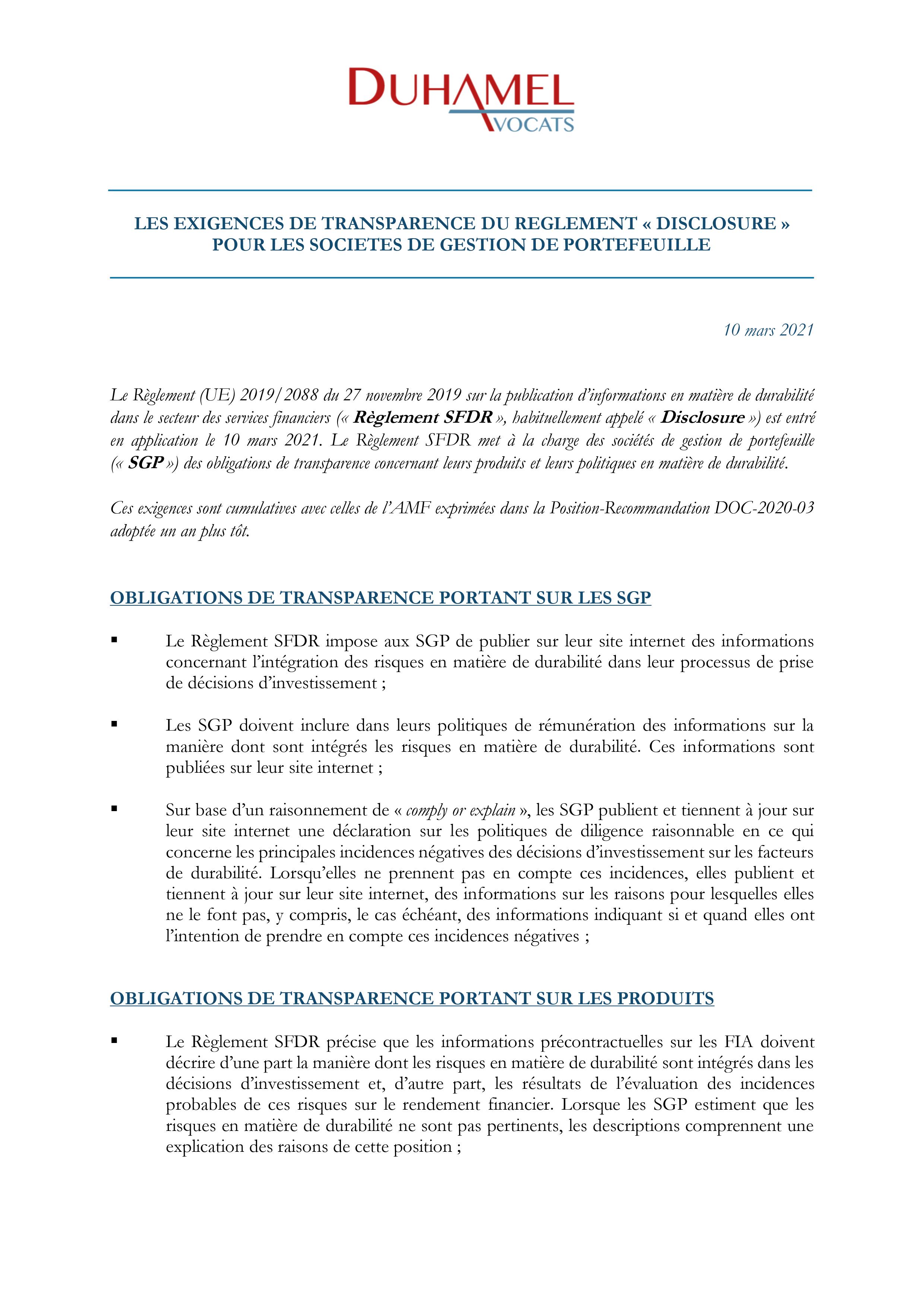 The transparency requirements of the Disclosure Regulation for portfolio management companies
On March 10, 2021, the Regulation (EU) 2019/2088 of November 27, 2019, on the publication of information on sustainability in the financial services sector (usually called "Disclosure") entered into force.
The Regulation imposes transparency obligations on Asset Management Companies regarding their products and their sustainability policies.
These requirements are cumualative with those of the French Financial Market authorities (AMF) expressed in Position-Recommandation DOC-2020-03 adopted a year earlier.